Y61 PICKUP RUBBER CASTER CORRECTION – 2° OFFSET
KWD 30.000
Quantity Required: 1
Package Details: Set
Attributes: 2 Degree Offset
Description
Caster Correction Bushings are highly recommended for raised height 4×4's up to 75mm lift.
When raising the suspension, the caster angle is reduced and may be out of specification, resulting in vague steering feel and lack of directional stability.
Ironman 4×4 Rubber Caster Correction bushings will remedy this condition, featuring a 2 degree offset made from durable rubber construction for higher flexibility compared to polyurethane alternatives.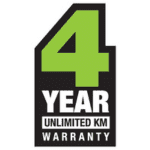 Nissan, Safari Y61 Pickup (Coil/Coil), 2006
Nissan, Safari Y61 Pickup (Coil/Coil), 2007
Nissan, Safari Y61 Pickup (Coil/Coil), 2008
Nissan, Safari Y61 Pickup (Coil/Coil), 2009
Nissan, Safari Y61 Pickup (Coil/Coil), 2010
Nissan, Safari Y61 Pickup (Coil/Coil), 2011
Nissan, Safari Y61 Pickup (Coil/Coil), 2012
Nissan, Safari Y61 Pickup (Coil/Coil), 2013
Nissan, Safari Y61 Pickup (Coil/Coil), 2014
Nissan, Safari Y61 Pickup (Coil/Coil), 2015
Nissan, Safari Y61 Pickup (Coil/Coil), 2016
Nissan, Safari Y61 Pickup (Coil/Coil), 2017
Nissan, Safari Y61 Pickup (Coil/Coil), 2018
Nissan, Safari Y61 Pickup (Coil/Coil), 2019
Nissan, Safari Y61 Pickup (Coil/Coil), 2020
Nissan, Safari Y61 Pickup (Coil/Coil), 2021
Nissan, Safari Y61 Pickup (Coil/Coil), 2022
Nissan, Safari Y61 Pickup (Coil/Coil), 2023
Nissan, Safari Y61 Pickup (Coil/Leaf), 2006
Nissan, Safari Y61 Pickup (Coil/Leaf), 2007
Nissan, Safari Y61 Pickup (Coil/Leaf), 2008
Nissan, Safari Y61 Pickup (Coil/Leaf), 2009
Nissan, Safari Y61 Pickup (Coil/Leaf), 2010
Nissan, Safari Y61 Pickup (Coil/Leaf), 2011
Nissan, Safari Y61 Pickup (Coil/Leaf), 2012
Nissan, Safari Y61 Pickup (Coil/Leaf), 2013
Nissan, Safari Y61 Pickup (Coil/Leaf), 2014
Nissan, Safari Y61 Pickup (Coil/Leaf), 2015
Nissan, Safari Y61 Pickup (Coil/Leaf), 2016
Nissan, Safari Y61 Pickup (Coil/Leaf), 2017
Nissan, Safari Y61 Pickup (Coil/Leaf), 2018
Nissan, Safari Y61 Pickup (Coil/Leaf), 2019
Nissan, Safari Y61 Pickup (Coil/Leaf), 2020
Nissan, Safari Y61 Pickup (Coil/Leaf), 2021
Nissan, Safari Y61 Pickup (Coil/Leaf), 2022
Nissan, Safari Y61 Pickup (Coil/Leaf), 2023