y60 ADJUSTABLE DRAG LINK – LHD
KWD 95.000
Quantity: 1
Package Details: Each
Left hand drive only
Description
Suitable for serious 4WD driving, this drag link is heavy-duty piece of equipment with an OD of 30mm, a wall thickness of 6.5mm – an extra 2.8mm than standard factory and replaceable, heavy-duty, grease-able, female tie rod ends that will save you money over the long run.
Made to be adjustable, the ends are threaded to take genuine tie rod ends and suits lifted vehicles so as to achieve an accurate steering wheel alignment.
Electroplated for corrosion and rust resistance, the rod is finished in a satin black for that tough truck look and is suitable as an upgraded replacement for a standard or lifted Land Cruiser.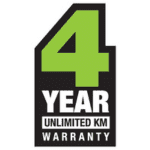 Nissan, Safari Y60 4 doors, 1987
Nissan, Safari Y60 4 doors, 1988
Nissan, Safari Y60 4 doors, 1989
Nissan, Safari Y60 4 doors, 1990
Nissan, Safari Y60 4 doors, 1991
Nissan, Safari Y60 4 doors, 1992
Nissan, Safari Y60 4 doors, 1993
Nissan, Safari Y60 4 doors, 1994
Nissan, Safari Y60 4 doors, 1995
Nissan, Safari Y60 4 doors, 1996
Nissan, Safari Y60 4 doors, 1997
Nissan, Safari Y60 2 doors, 1987
Nissan, Safari Y60 2 doors, 1988
Nissan, Safari Y60 2 doors, 1989
Nissan, Safari Y60 2 doors, 1990
Nissan, Safari Y60 2 doors, 1991
Nissan, Safari Y60 2 doors, 1992
Nissan, Safari Y60 2 doors, 1993
Nissan, Safari Y60 2 doors, 1994
Nissan, Safari Y60 2 doors, 1995
Nissan, Safari Y60 2 doors, 1996
Nissan, Safari Y60 2 doors, 1997