UNIVERSAL ADD-A-LEAF KIT

KWD 45.00
UNIVERSAL ADD-A-LEAF KIT
Eliminates suspension sag and supports additional load
Improves comfort and handling
Increases load carrying capability
Increases ride height
2.375″ leaf width
In stock
Description
The Ironman 4×4 Add-a-Leaf is a simple, cost effective addition to boost your existing leaf springs.
Our universal Add-A-Leaf set works with Ironman 4×4 leaf springs and many OEM stock leaf springs as well (may not fit all leaf spring applications, contact us for details).
Great solution for your Toyota Tacoma, Hilux, Pickup, Nissan Xterra, Frontier, Isuzu Trooper, and Rodeo.
Kit includes 2x tapered leafs with anti-friction inserts, M8 and M10 replacement center bolts and easy to follow instructions.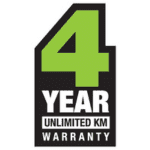 Mitsubishi, TRITON MQ L200, 2018
Mitsubishi, TRITON MQ L200, 2017
Mitsubishi, TRITON MQ L200, 2016
Mitsubishi, TRITON MQ L200, 2015
Mitsubishi, TRITON MN L200, 2014
Mitsubishi, TRITON MN L200, 2013
Mitsubishi, TRITON MN L200, 2012
Mitsubishi, TRITON MN L200, 2011
Mitsubishi, TRITON MN L200, 2010
Mitsubishi, TRITON MN L200, 2009
Nissan, Xterra, 2015
Nissan, Xterra, 2014
Nissan, Xterra, 2013
Nissan, Xterra, 2012
Nissan, Xterra, 2011
Nissan, Xterra, 2010
Nissan, Xterra, 2009
Nissan, Xterra, 2008
Nissan, Xterra, 2007
Nissan, Xterra, 2006
Nissan, Xterra, 2005
Toyota, Hilux, 2020
Toyota, Hilux, 2019
Toyota, Hilux, 2018
Toyota, Hilux, 2017
Toyota, Hilux, 2016
Toyota, Hilux, 2015
Toyota, Hilux, 2014
Toyota, Hilux, 2013
Toyota, Hilux, 2012
Toyota, Hilux, 2011
Toyota, Hilux, 2010
Toyota, Hilux, 2009
Toyota, Hilux, 2008
Toyota, Hilux, 2007
Toyota, Hilux, 2006
Toyota, Tacoma, 2005
Toyota, Tacoma, 2006
Toyota, Tacoma, 2007
Toyota, Tacoma, 2008
Toyota, Tacoma, 2009
Toyota, Tacoma, 2010
Toyota, Tacoma, 2011
Toyota, Tacoma, 2012
Toyota, Tacoma, 2013
Toyota, Tacoma, 2014
Toyota, Tacoma, 2015
Toyota, Tacoma, 2016
Toyota, Tacoma, 2017
Toyota, Tacoma, 2018
Toyota, Tacoma, 2019
Toyota, Tacoma, 2020
Toyota, Tacoma, 2021
Isuzu, D-Max, 2020
Isuzu, D-Max, 2019
Isuzu, D-Max, 2018
Isuzu, D-Max, 2017
Isuzu, D-Max, 2016
Isuzu, D-Max, 2015
Isuzu, D-Max, 2014
Isuzu, D-Max, 2013
Isuzu, D-Max, 2012
Isuzu, D-Max, 2011
Isuzu, D-Max, 2010
Isuzu, D-Max, 2009
Isuzu, D-Max, 2008
Isuzu, D-Max, 2007
GWM, Poer, 2020
GWM, Poer, 2021
GWM, Poer, 2022
Toyota, Hilux, 2021
Toyota, Hilux, 2022
Isuzu, D-Max, 2002
Isuzu, D-Max, 2003
Isuzu, D-Max, 2004
Isuzu, D-Max, 2005
Isuzu, D-Max, 2006
Isuzu, D-Max, 2021
Isuzu, D-Max, 2022
Mitsubishi, Triton MR, 2019
Mitsubishi, Triton MR, 2020
Mitsubishi, Triton MR, 2021
Mitsubishi, Triton MR, 2022
Toyota, Tacoma, 2022