LC80 REAR ADJUSTABLE UPPER ARM TRAILING
KWD 70.000
Quantity Required: 2
Package Details: Each
Out of stock
Description
Trailing arms are some of the most exposed suspension components on a lifted 4×4 and are prone to bending and breaking. Ironman 4×4 has resolved this common problem by producing heavy duty ADR approved, adjustable upper trailing arms.
Providing radically stronger arms that can also correct drive line and pinion angles, the control arms feature over 5" of adjustment to suit a range of lifts and applications. The arms are on-vehicle adjustable, providing ease of adjustment once on the vehicle to ensure diff alignment is spot on!
Oh and did we mention they were tough? Featuring a solid 32mm centre, 60% increase in the thickness of the eyes surrounding the bushes and deeper penetrating welds to ensure maximum strength and structural integrity.
-ADR approved for on-road use
-Correct driveline and pinion angles
-Easy on-vehicle adjustment
-Over 5" of adjustment
-Fine M32 thread adjustment
-Solid 32mm centres
-Over-engineered construction
-Replacing original hollow units with solid 32mm
-60% increase in eye wall thickness.
-Deeper penetrating welds
-Factory style bonded rubber bushings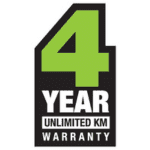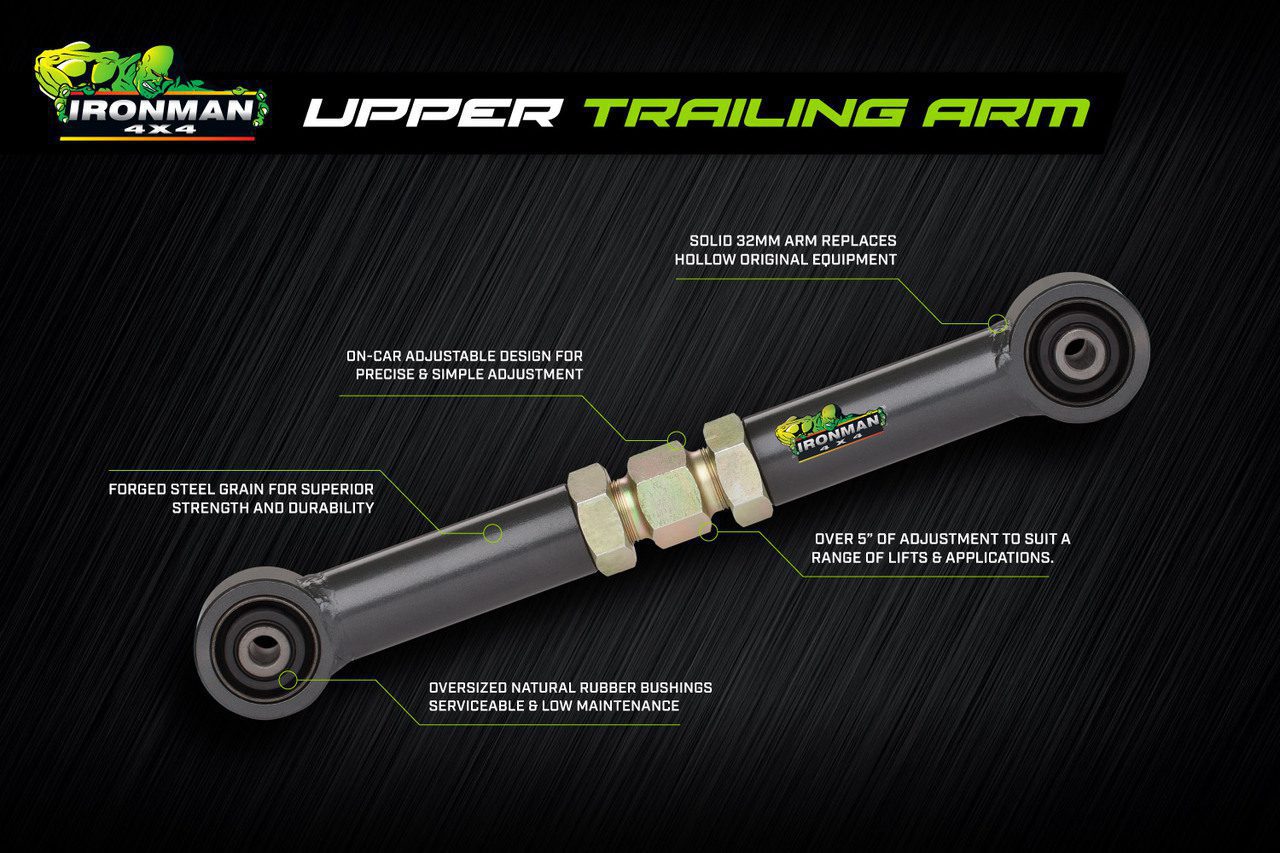 Toyota, Land Cruiser 105, 1998
Toyota, Land Cruiser 105, 1999
Toyota, Land Cruiser 105, 2000
Toyota, Land Cruiser 105, 2001
Toyota, Land Cruiser 105, 2002
Toyota, Land Cruiser 105, 2003
Toyota, Land Cruiser 105, 2004
Toyota, Land Cruiser 105, 2005
Toyota, Land Cruiser 105, 2006
Toyota, Land Cruiser 105, 2007
Toyota, Land Cruiser 80, 1990
Toyota, Land Cruiser 80, 1991
Toyota, Land Cruiser 80, 1992
Toyota, Land Cruiser 80, 1993
Toyota, Land Cruiser 80, 1994
Toyota, Land Cruiser 80, 1995
Toyota, Land Cruiser 80, 1996
Toyota, Land Cruiser 80, 1997
Lexus, LX450, 1995
Lexus, LX450, 1996
Lexus, LX450, 1997