LC78 2007+ FRONT SWAY BAR – 33MM
KWD 150.000
Quantity Required : 1
Thickness : 33mm
Description
PRODUCT OVERVIEW
Sway bars are designed to maximise tyre contact on the road whilst minimising body roll, ensuring weight transfer is distributed evenly delivering better grip and a more comfortable driving experience.
Ironman 4×4 is a leading manufacturer of upgraded heavy duty sway bars for the armoured vehicle, military and fleet vehicle industry.
Enhanced performance direct replacement sway bars featuring maximum bar diameter with factory compatible fitment.
Supplied with maintenance-free Shore A80 Duro NR Bushes and mounting hardware *where applicable.
Ideal for heavily loaded and high centre of gravity 4×4 vehicles.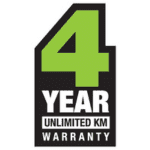 Toyota, Land Cruiser 78, 1999
Toyota, Land Cruiser 78, 2000
Toyota, Land Cruiser 78, 2001
Toyota, Land Cruiser 78, 2002
Toyota, Land Cruiser 78, 2003
Toyota, Land Cruiser 78, 2004
Toyota, Land Cruiser 78, 2005
Toyota, Land Cruiser 78, 2006
Toyota, Land Cruiser 78, 2007
Toyota, Land Cruiser 78, 2008
Toyota, Land Cruiser 78, 2009
Toyota, Land Cruiser 78, 2010
Toyota, Land Cruiser 78, 2011
Toyota, Land Cruiser 78, 2012
Toyota, Land Cruiser 78, 2013
Toyota, Land Cruiser 78, 2014
Toyota, Land Cruiser 78, 2015
Toyota, Land Cruiser 78, 2016
Toyota, Land Cruiser 78, 2017
Toyota, Land Cruiser 78, 2018
Toyota, Land Cruiser 78, 2019
Toyota, Land Cruiser 78, 2020
Toyota, Land Cruiser 78, 2021
Toyota, Land Cruiser 78, 2022
Toyota, Land Cruiser 78, 2023
Related Products