LC60 rear GREASABLE PIN
KWD 8.000
Quantity Required: 2
Package Details: Each
Description
PRODUCT OVERVIEW
Greasable Pins allow easy lubrication of polyurethane bushes. Serviceable design built from stronger and thicker steel. Four lubrication outlets for improved grease coverage. A cost effect insurance for the life of your leaf springs.
Ironman 4×4 Suspension was the first company in the world to recognize the importance of greasable shackles and pin kits. The reason for the introduction of greasable kits was that polyurethane bushes will provide extra long life if they are greased.
Ironman shackle and pin kits are perfectly matched to be fitted with Ironman polyurethane bushes and come complete with protected grease nipples, recessed nuts and washers. To enhance appearance and make them rust resistant, Ironman greasable shackle and pin kits have been zinc rich coated.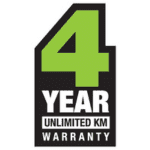 Toyota, Land Cruiser 60, 1980
Toyota, Land Cruiser 60, 1981
Toyota, Land Cruiser 60, 1982
Toyota, Land Cruiser 60, 1983
Toyota, Land Cruiser 60, 1984
Toyota, Land Cruiser 60, 1985
Toyota, Land Cruiser 60, 1986
Toyota, Land Cruiser 60, 1987
Toyota, Land Cruiser 60, 1988
Toyota, Land Cruiser 60, 1989