4RUNNER 2003+ FRONT NITRO GAS SHOCK
KWD 52.500
Outer Body: 2.1 inch
Extended: 564mm
Compressed: 432mm
Quantity Required: 2
Package Details: Each
Description
PRODUCT OVERVIEW
Ironman 4×4 35mm bore Nitro Gas Shocks are the rugged all round 4×4 performance shock absorber. Ironman 4x4Nitro Gas Shocks provide exceptional performance for both standard and raised height 4×4's whilst delivering superior ride control and comfort both on and off road. Improve stability when towing or carrying a load. Each and every Ironman 4×4 shock absorber is force velocity tested before packaging to ensure all parts received are uniform and within operating specification. High quality materials such as German Fuchs High temp shock absorber fluid, Japanese NOK multilip seals are used. Strength and durability requirements are sorted by the use of re-enforced single piece eye rings and stems. Rubber shock absorber bushes are used by Ironman 4×4, this is to promote maximum flexibility and reduction in unwanted side load and NVH (Noise Vibration Harshness) transmission which often causes seal failures in other brand shock absorbers using Polyurethane.
The Ironman 4×4 Nitro gas features include:
– 35mm piston
– 54mm body
– 16mm piston rod
– Twin tube construction
– Nitrogen gas pressurized
– Attributes Height Adjustable Spring Seat (with trim packer)
Additional Notes : Vehicles with independent suspension must maintain a minimum of 60mm downward suspension travel.
NotesUnnesessary fitment of trim packers may lift vehicle too high.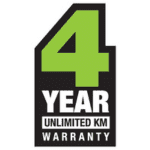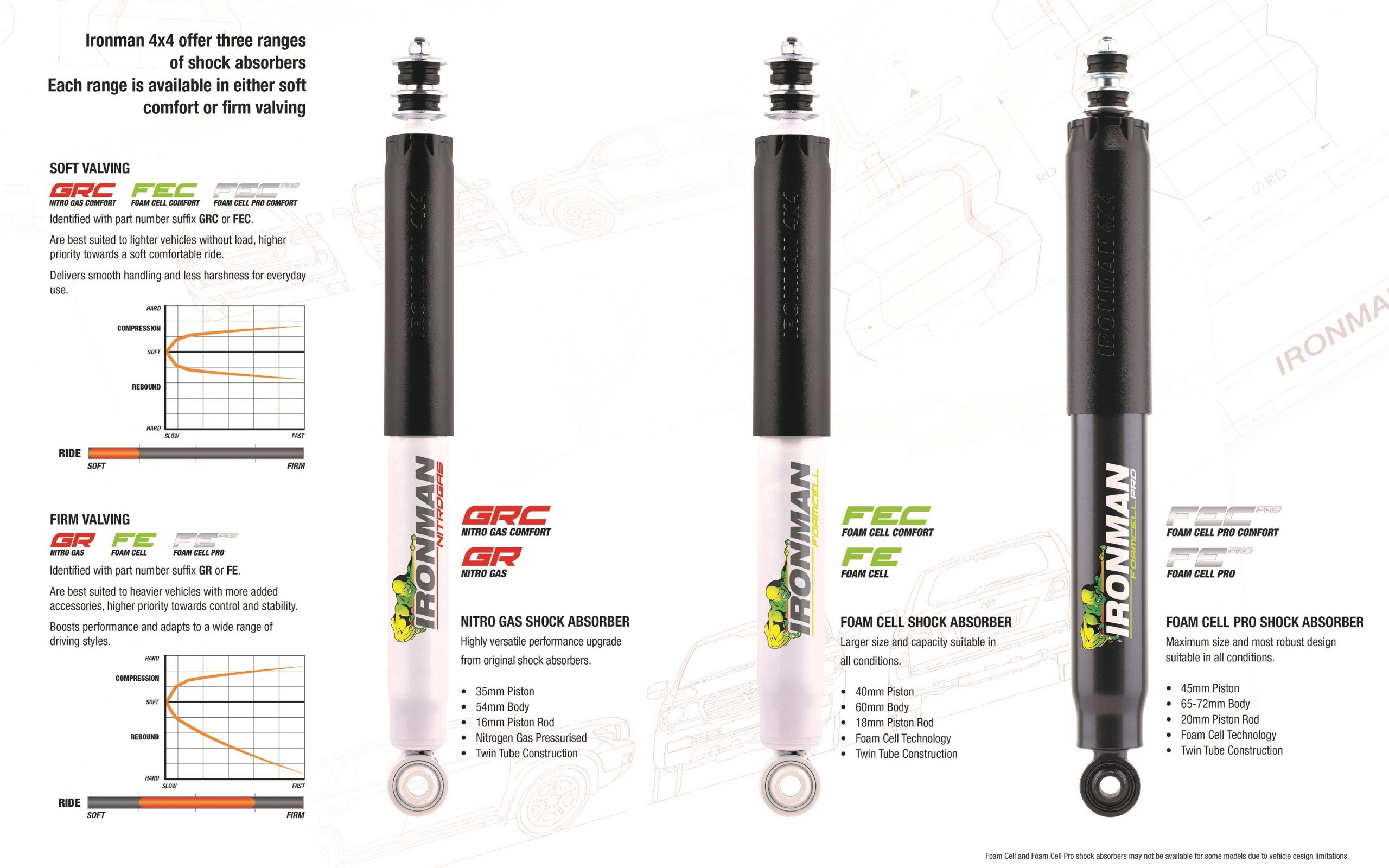 Toyota, 4runner, 2003
Toyota, 4runner, 2004
Toyota, 4runner, 2005
Toyota, 4runner, 2006
Toyota, 4runner, 2007
Toyota, 4runner, 2008
Toyota, 4runner, 2009
Toyota, 4runner, 2010
Toyota, 4runner, 2011
Toyota, 4runner, 2012
Toyota, 4runner, 2013
Toyota, 4runner, 2014
Toyota, 4runner, 2015
Toyota, 4runner, 2016
Toyota, 4runner, 2017
Toyota, 4runner, 2018
Toyota, 4runner, 2019
Toyota, 4runner, 2020