TYPE X™ EVO LED DRIVING LIGHTS (SINGLE)
KWD 124.900
1 x Type X™ EVO LED Driving Light Flood or Spot Beam (user defined)
1 x Protective STEDI™ Black Out Cover
1 x Grey Colour Fascia
1 x Orange Colour Fascia
1 x Type X™ Evo Bag
Complete Bracket & Stainless Steel fastener kit.
Fitting Instructions
Wiring harness (optional)
Description
OVERVIEW
Historically lights had to be functionally round, however, we now have the freedom to express, innovate and incorporate, so why fight it? Modern vehicles no longer possess anything circular on their façade. We have harnessed the same philosophy that modern automotive designers possess, creating the pathway for evolution to follow.
The TYPE-X™ EVO started from a simple sketch, where finally a silhouette was chosen as the basis of which we built the entire design upon. The journey was not a quick one, taking years of feedback from our customers, without you even knowing about it. If you look closely at TYPE-X™ EVO's silhouette and bezel depth, you will draw some familiarity with modern age vehicle grilles. The metallic edge and smooth angular transitions form the very basis of our design, harmoniously accentuating the curves and angles that we all have become accustomed to and expect from today's automotive design. Taking a step into the future doesn't mean you can't write a little history along the way.
EVOLUTION.
To us, evolution means more than just gradual improvement or progression, it is about the whole process; substantial refinement in the pursuit of excellence. After 3 years of design, hundreds of prototypes, and thousands of iterations, with one eye on the future, we have set our sights beyond typical shapes with the creation of TYPE-X™ EVO, redefining auxiliary driving lights as we know them.
THE BEST OF BOTH WORLDS.
TYPE-X™ EVO has arrived in a separate dedicated flood and spot beam pattern, meaning you can mix and match, and have full control of your desired beam to suit your driving. Utilizing a more efficient technology from CREE's XP range of LEDs, TYPE-X™ EVO offers up to a staggering 1470m of light thrown down the road, and up to 140m of light spread laterally into the critical zones. Promising an even more intense beam pattern, the Type-X™ EVO is the thrilling evolution of the STEDI legacy.
SHAPING THE FUTURE.
If you want to know what the future of driving lights looks like, you're looking at it. This is where finely-honed bespoke craftsmanship and next-generation design meet. Minimalism and purity work in harmony creating curves that complement the future of automotive. TYPE-X™ EVO's daring attitude and timeless design embody a vision of tomorrow, pushing the boundaries of what we thought was possible. Taking a step into the future doesn't mean you can't write a little history along the way.
Tech Specs
LED
44 x CREE LED (each)
RAW LUMENS
18,920 (each)
TESTED LUMENS
11,920 (each)
AMP DRAW
12.5A @ 13.2v (each)
POWER DRAW
150W
BEAM PATTERN
44 x 50° Spread

44 x 5.8° Pencil Beam

INGRESS PROTECTION
IP68 | Submersible up to 3m
COLOUR TEMP (CCT)
5000K
VOLTAGE COMPATIBILITY
12v & 24v
WEIGHT
3.3kg (each)
OPERATING TEMPERATURE
-40°C to 60°C
Dimensions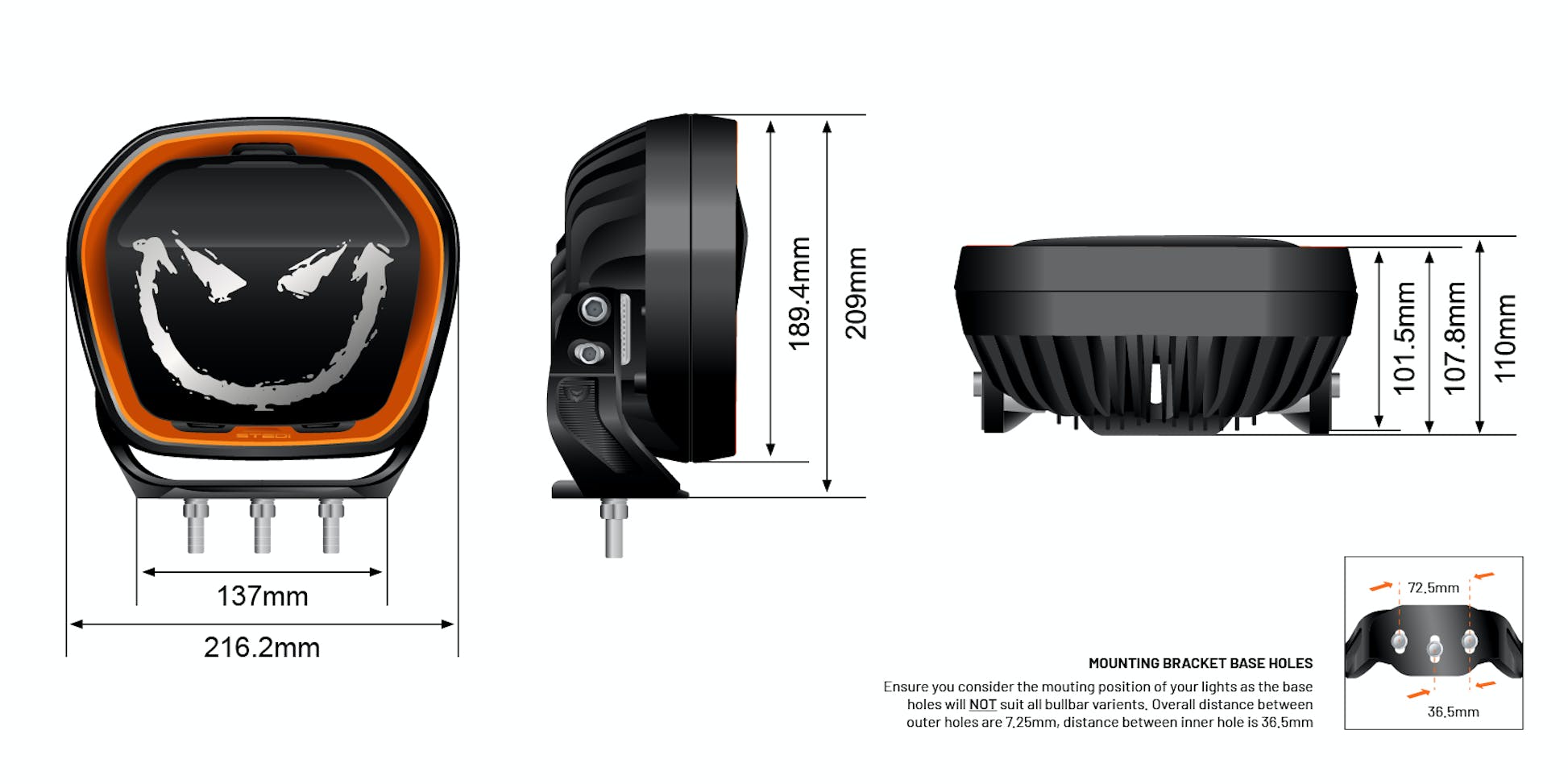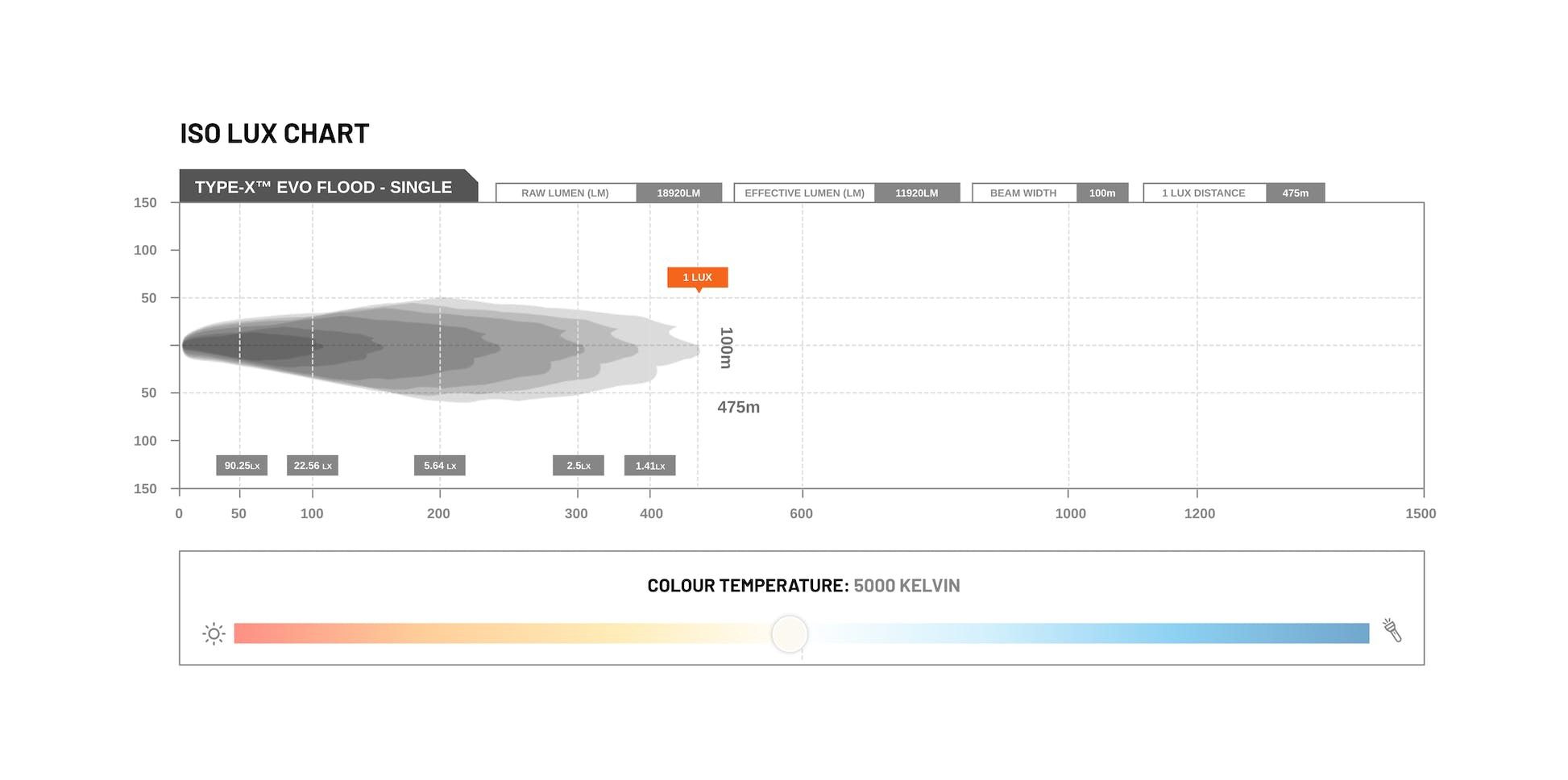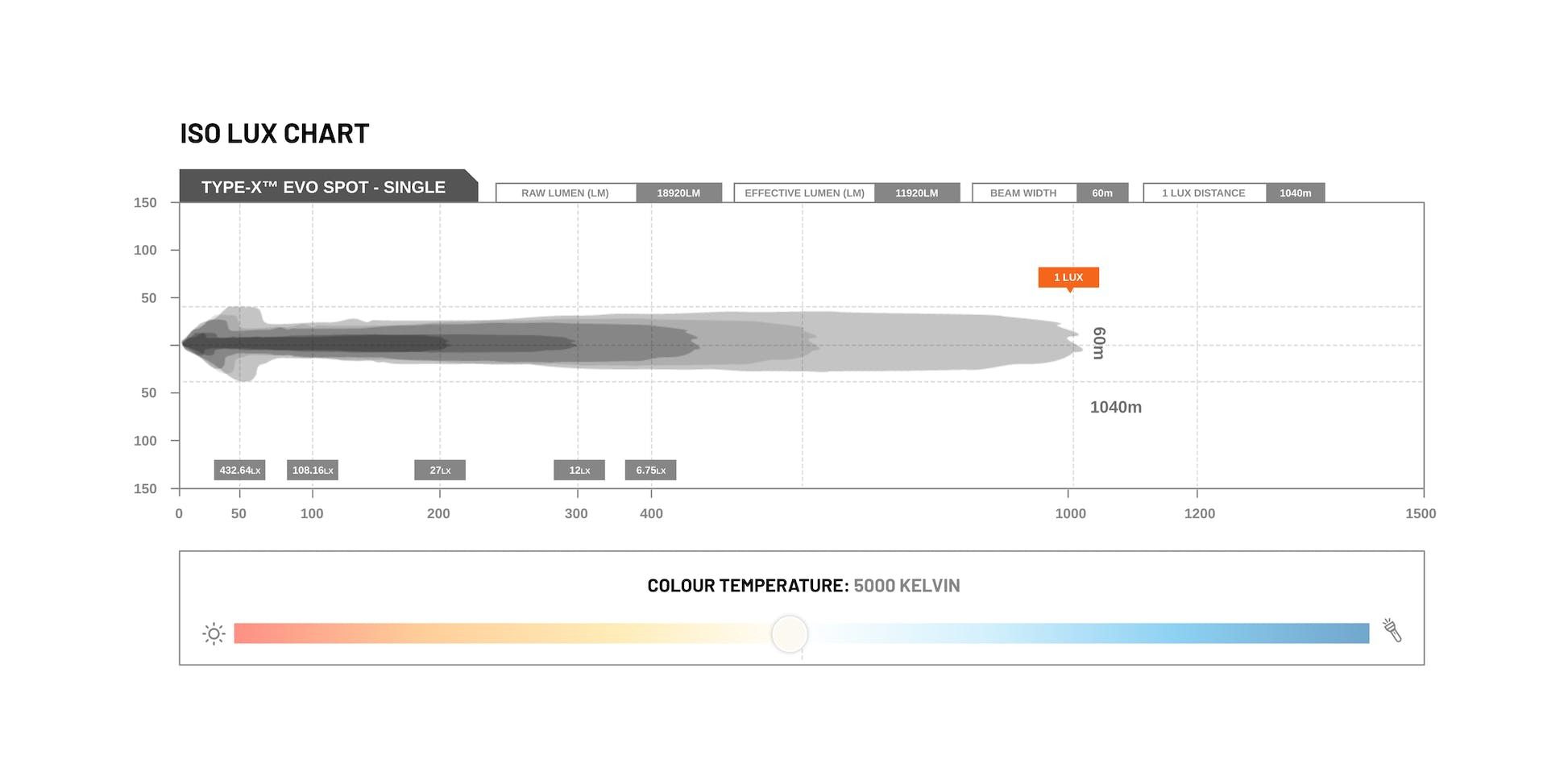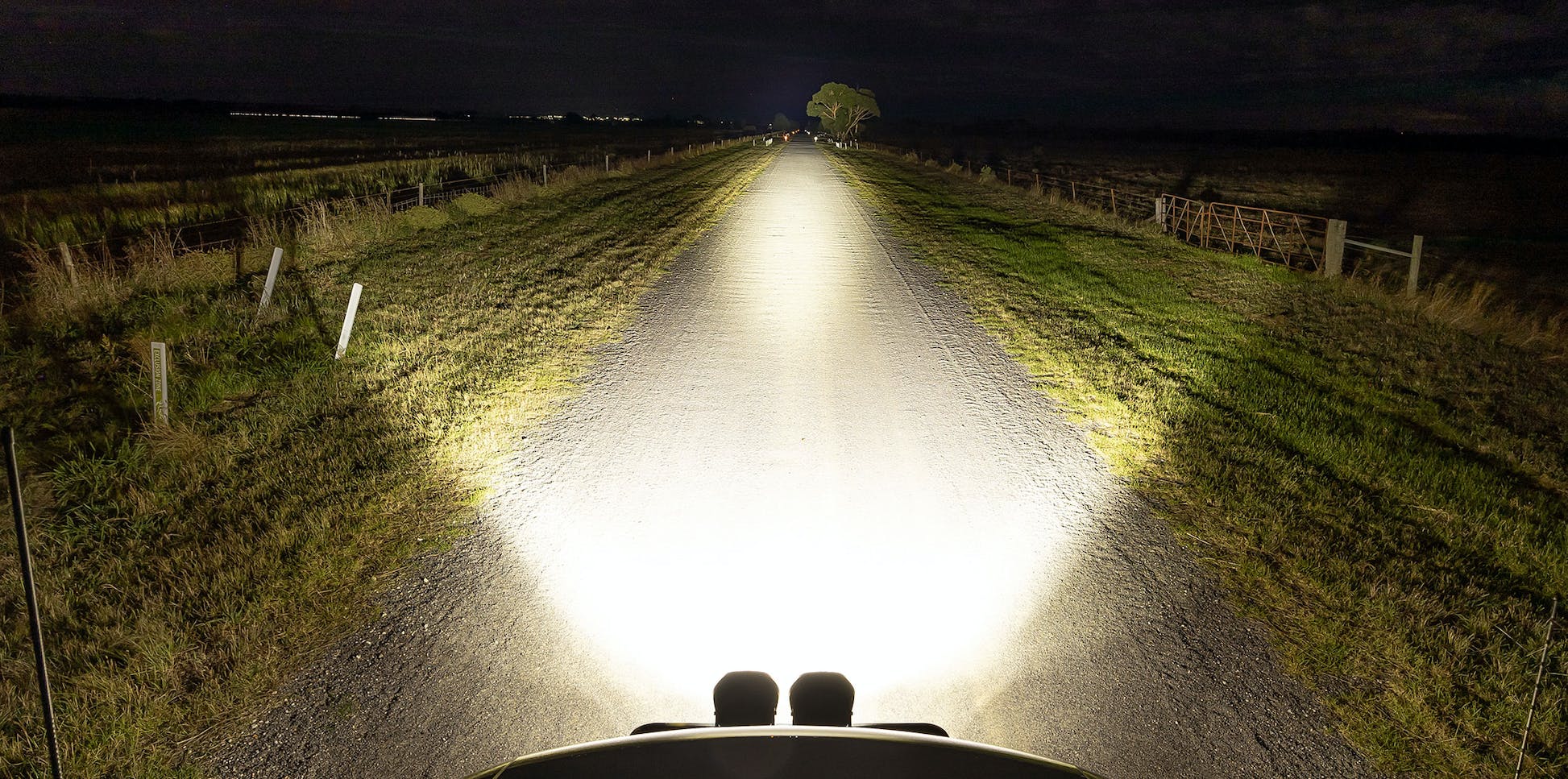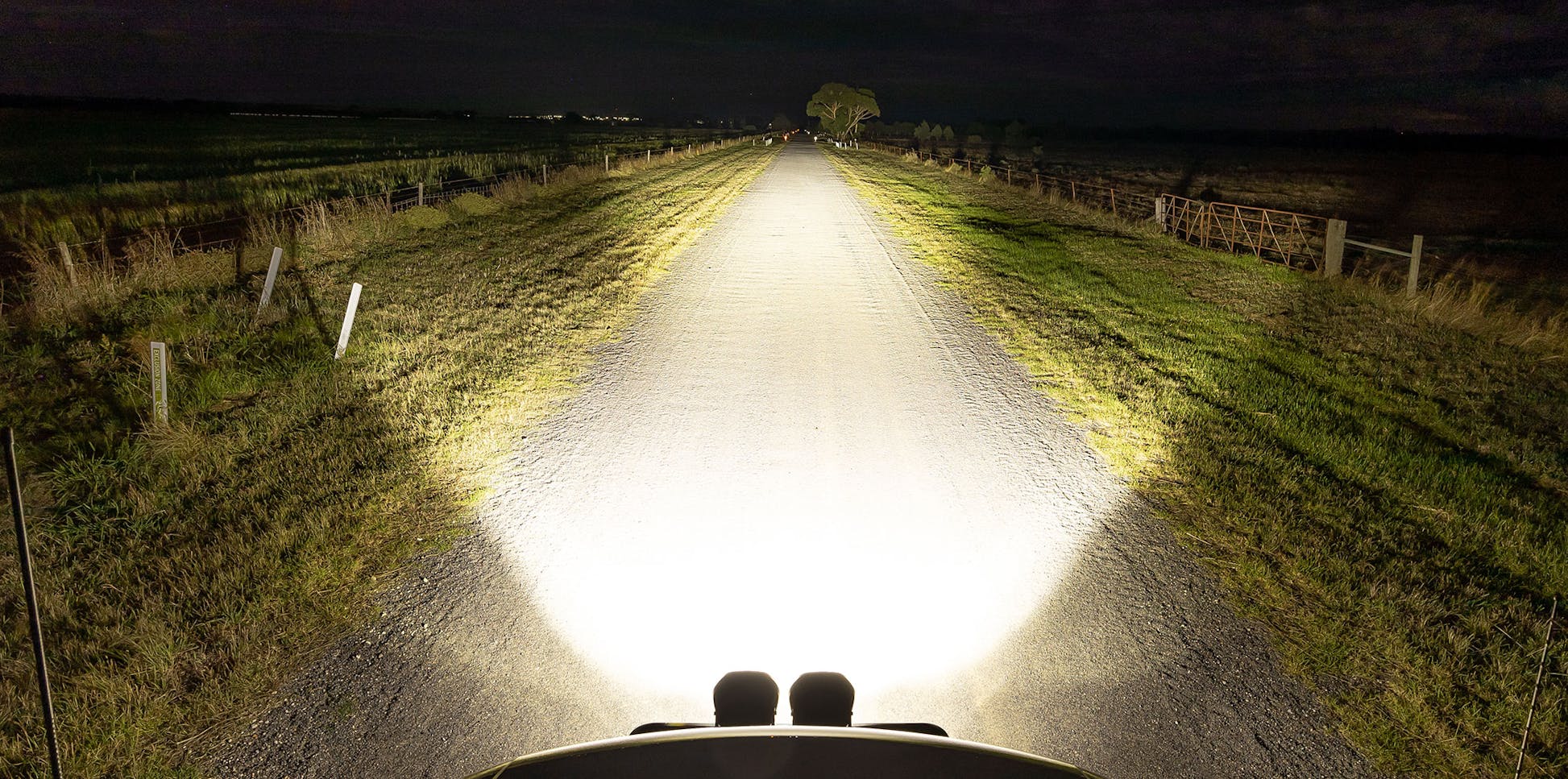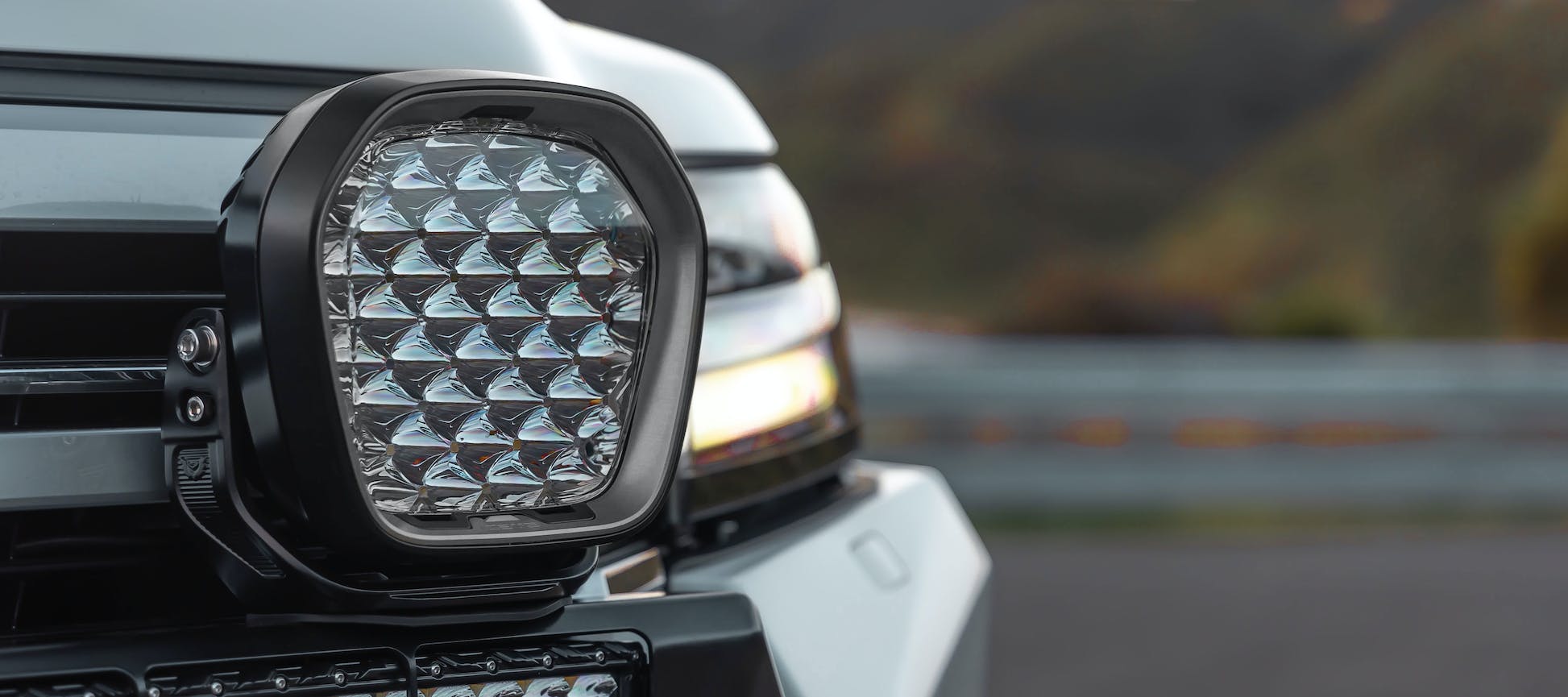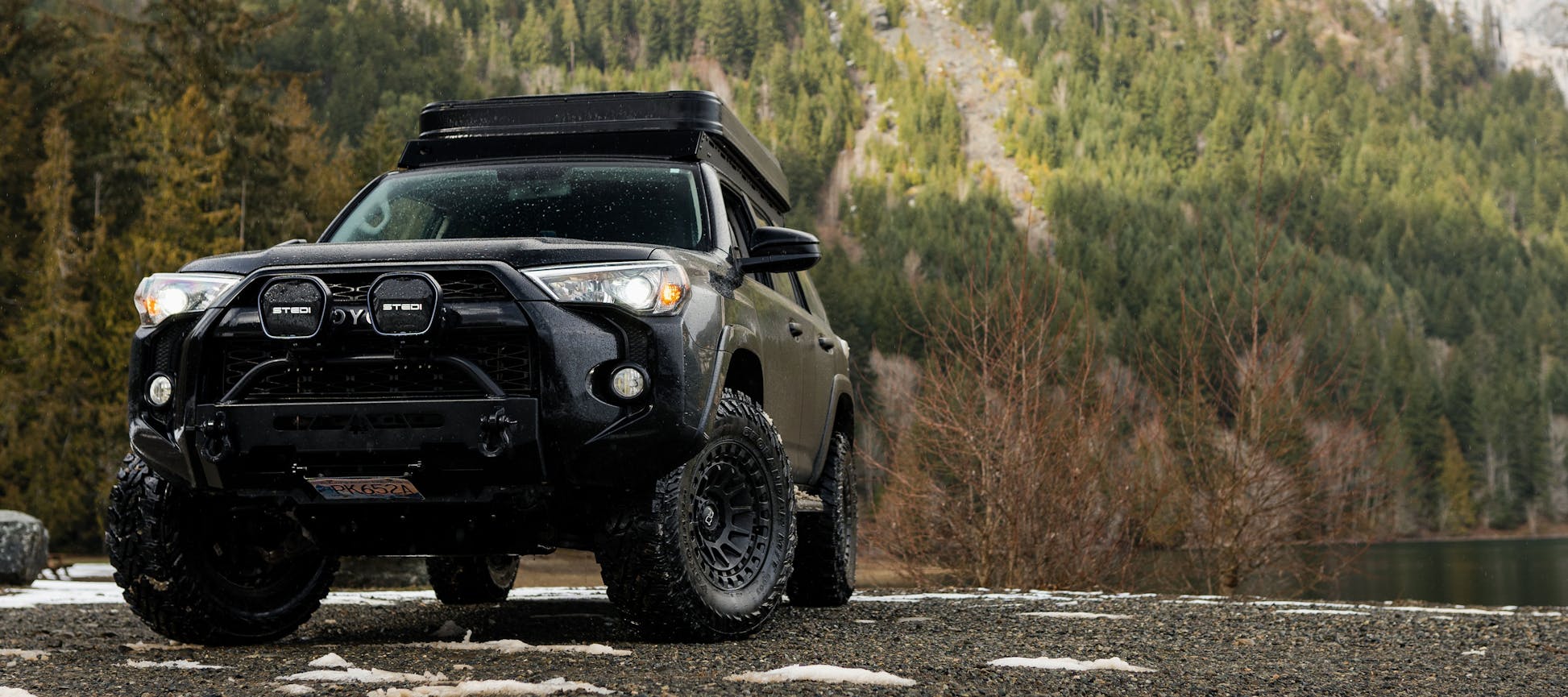 Additional information
| | |
| --- | --- |
| Brand | |
| Beam Type | FLOOD, SPOT |
Only logged in customers who have purchased this product may leave a review.