FORTUNER 2004 – 2015 FRONT STANDAR COIL SPRINGS
KWD 70.000
Estimated Lift: 0mm
Additional Load 0-50kg
Quantity Required: 1
Package Details Pair
Description
PRODUCT OVERVIEW
All Ironman coil springs are designed to provide a safe, comfortable ride while also providing additional ground clearance. Ironman 4×4 coil springs are CNC cold wound and bar peeled for maximum reliability and consistency, every coil spring is 'shot-blasted' to ensure long life, preset to its solid height and load tested to avoid spring sag. All springs are electro-static powder-coated for a gleaming appearance. Available in raised height and perfectly matched to Ironman 4×4 Shock Absorbers.
Additional Notes : Vehicles with independent suspension must maintain a minimum of 60mm downward suspension travel.
When OrderingSelect springs in accordance with your vehicles additional load.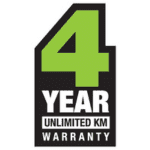 | | |
| --- | --- |
| Material Diameter | 16mm |
| Free Height | 348/357mm |
| End I/D | 67/76mm |
| Spring Rate | 108(N/mm) |
| Spring Rate | 617(lbf/in) |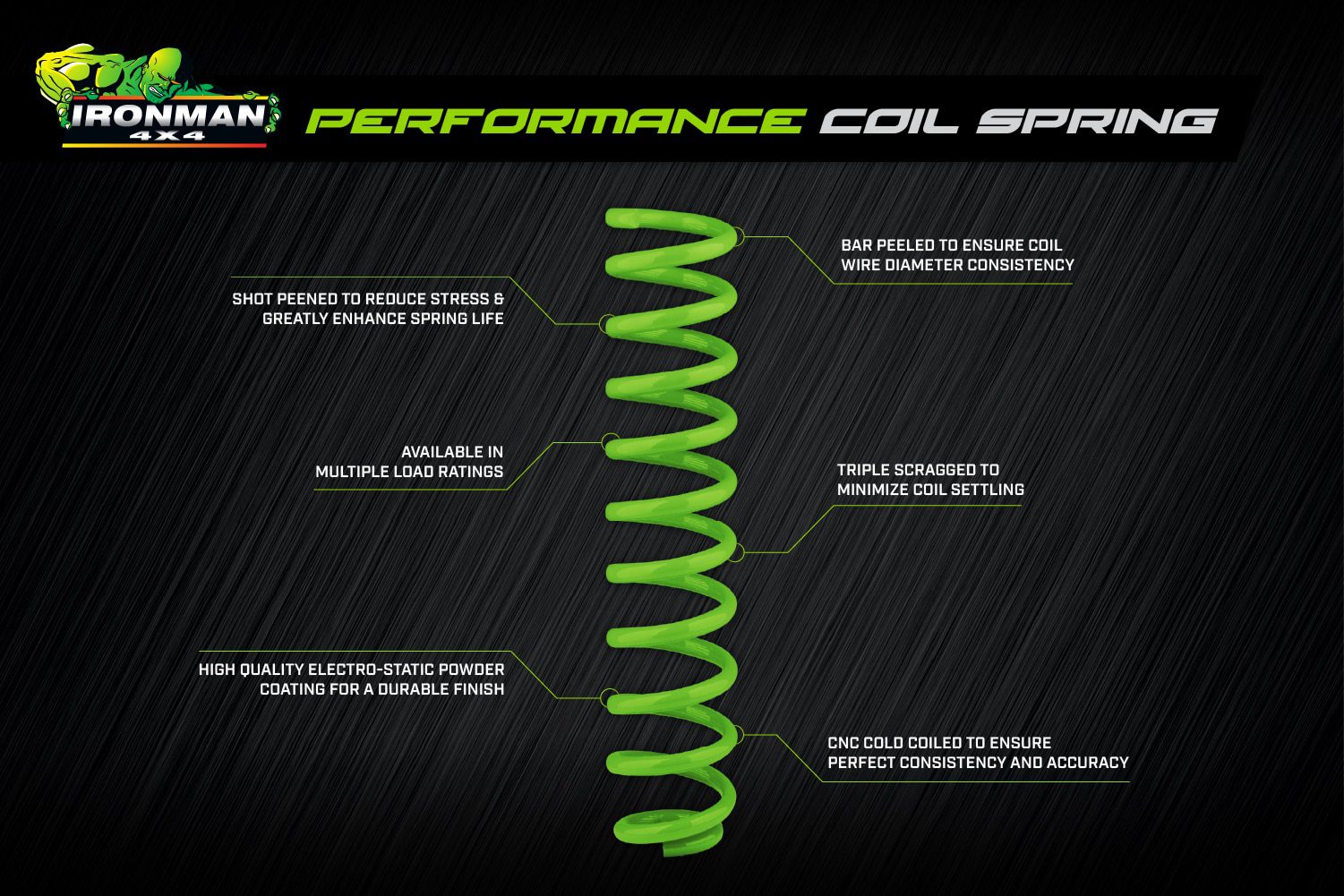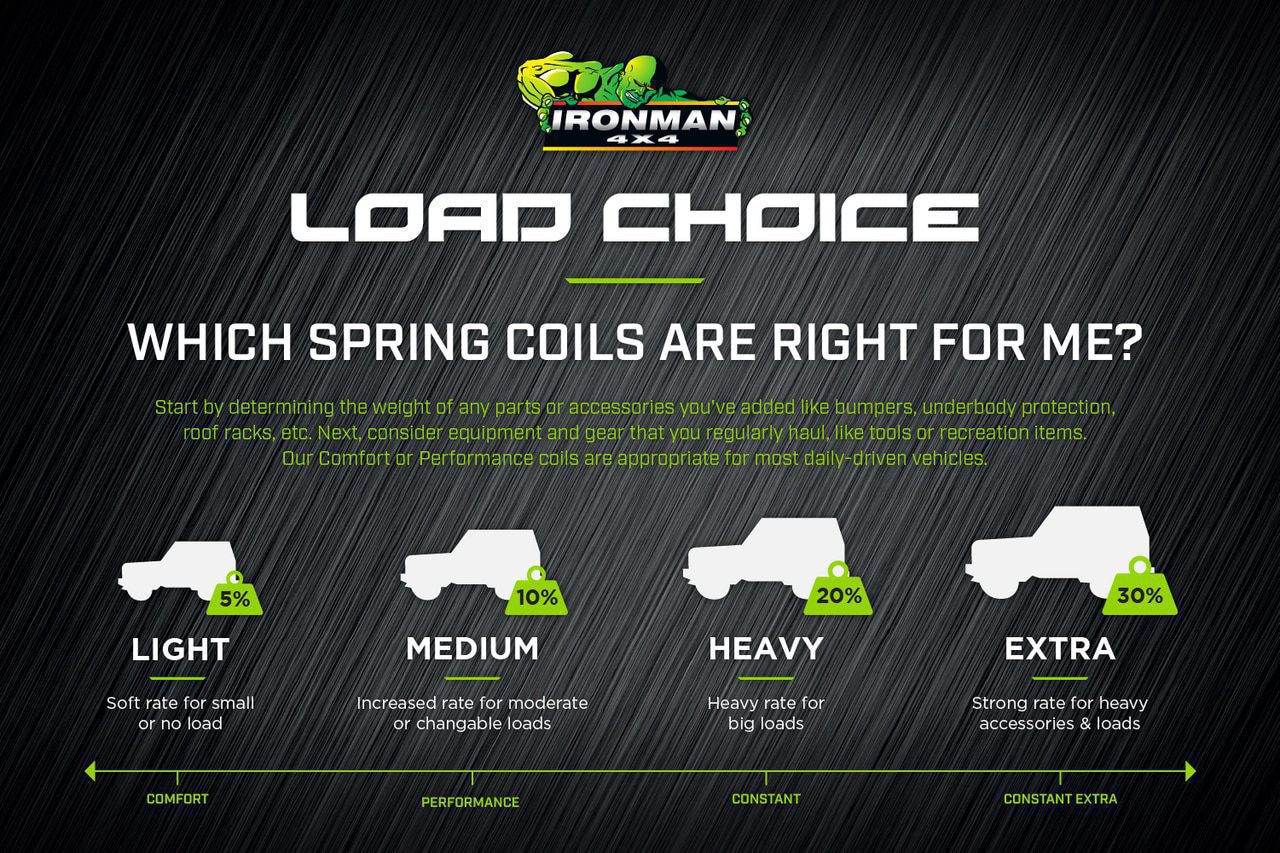 Toyota, Fortuner, 2015
Toyota, Fortuner, 2014
Toyota, Fortuner, 2013
Toyota, Fortuner, 2012
Toyota, Fortuner, 2011
Toyota, Fortuner, 2010
Toyota, Fortuner, 2009
Toyota, Fortuner, 2008
Toyota, Fortuner, 2007
Toyota, Fortuner, 2006
Toyota, Fortuner, 2005